Ceramica Globo Products News
Ceramica Globo Products News
European water label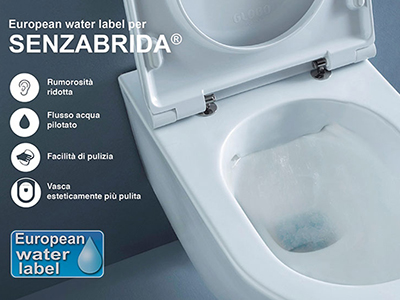 European water label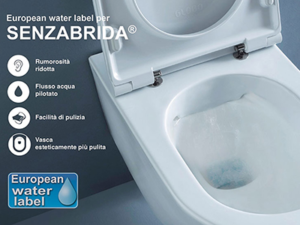 The European Water Label is an Industry wide supported voluntary labelling scheme for water using products.
The Scheme's primary role is to educate the consumer on water use and provide sufficient information enabling an informed choice to be made at point of sale.
The European Water Label
GLOBOTHIN ®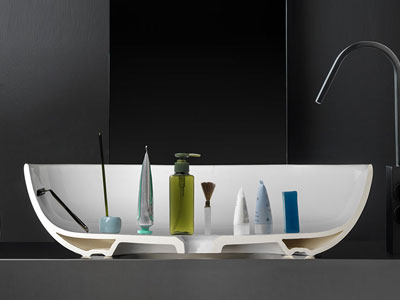 GLOBOTHIN ®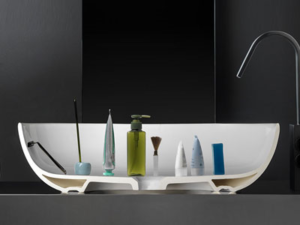 Un nuovo ed esclusivo impasto ceramico per portare a soli 6 mm di spessore i bordi dei lavabi, mantenendone inalterate la stabilità e le geometrie.
Design and resistance in only 6 mm thick
New Discharge at 4 and 2.6 Lt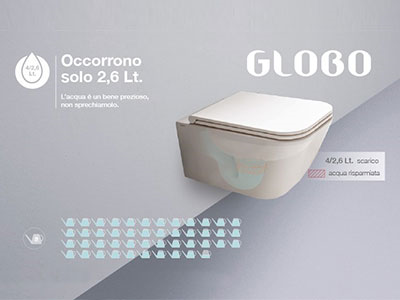 New Discharge at 4 and 2.6 Lt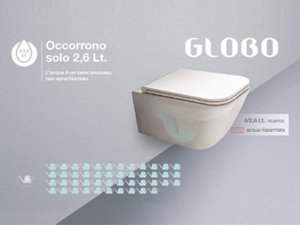 Non solo design: grazie ad un lavoro di studio ed a una ricerca durata mesi, Ceramica Globo ha apportato modifiche tecniche ai WC, ottimizzando la dimensione e la forma del condotto del sifone, per migliore l'efficienza di scarico. Grazie alle cassette in abbinamento, i WC Globo utilizzano solo 4/2,6 litri di acqua.
Improves the efficiency of discharges at 4 / 2.6 liters
Easy detach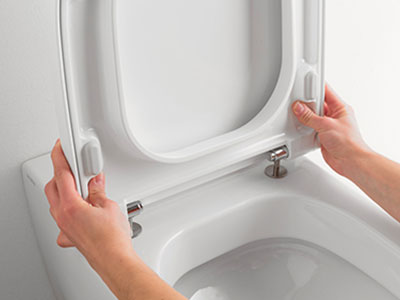 Easy detach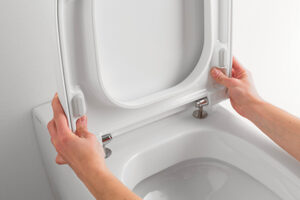 The system of quick release hinges
CERASLIDE® e BATAFORM®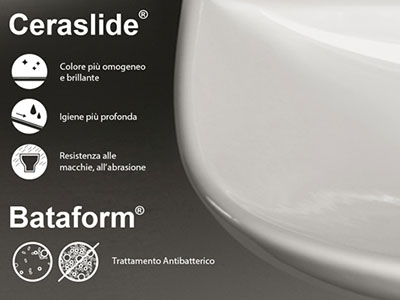 CERASLIDE® e BATAFORM®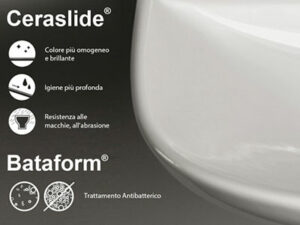 The Ceraslide® glaze in combination with the Bataform® antibacterial treatment gives sanitary fixtures greater gloss, resistance and hygiene for maximum comfort and wellbeing in the bathroom.
PERFECT SURFACES AND MAXIMUM HYGIENE