ANGELETTI RUZZA DESIGN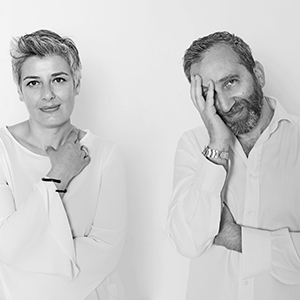 Silvana Angeletti and Daniele Ruzza design essential objects, capable of existing over time and able to relate to environments and people.
They have been industrial designers since 1994, when Guzzini put their Zazà coffee maker into production, still in the catalog.
They have collaborated with numerous Italian industrial companies in the sectors of furniture, lighting, furnishing accessories, household appliances and bathroom furniture, pushing contamination and experimentation in the different areas but always within a dialogue with the project partners.
The aesthetics of their products come from the synthesis between function, attention to detail and knowledge of production techniques.
This concrete approach to design has always been the basis for teaching at the Industrial Design courses at the University of Ascoli Piceno (from 2012 to 2014) and at the IED in Rome (from 2010 to 2018).
Angeletti and Ruzza have been artistic directors of various companies during the years and today of Bottega Intreccio, KALON and GLOBO.
They have been able to push companies outside of their "comfort zone", understanding their identity and productive know-how, promoting new types of products and research ideas on materials, techniques and, more generally, life needs.
Some of their design products are part of the permanent collection of the Chicago Athenaeum Museum and many others have been awarded the most important international design awards.
Awards that have confirmed product innovation, but also the ability to design in areas such as graphics or installations.
CLAESSON KOIVISTO RUNE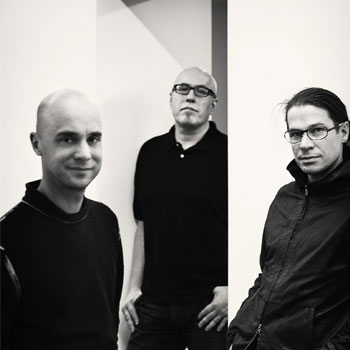 Claesson Koivisto Rune was founded in Stockholm in 1995 by Mårten Claesson, Eero Koivisto and Ola Rune. It started as – and still is – an architectural office, but since has become multi-disciplinary, which in this case means that product design is also practiced with equal emphasis.
GAMFRATESI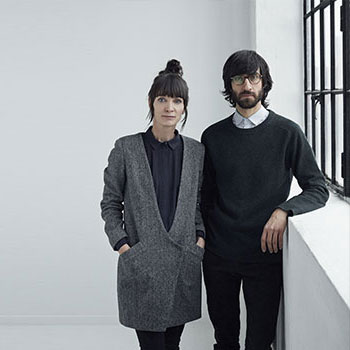 GamFratesi's design takes its creative drive from a fusion of tradition and renewal and in an experimental approach to their chosen materials and techniques. With their dual traditional background, Stine Gam and Enrico Fratesi draw on the classic Danish furniture and craft tradition as well as the classic Italian intellectual and conceptual approach. Understanding a tradition and addressing it actively in the workshop makes it possible to expand on it. From this cross-cultural substrate they create furniture that respectfully reflects tradition while also featuring unique embedded stories, symbols and associations, often expressed in a minimalist idiom. GamFratesi aim to create furniture that illustrates the process and the techniques that created it, and which reflect a persistent exploration of the diverse border zone between harmony and disharmony. Gamfratesi studio was founded in 2006 by danish architect Stine Gam and italian architect Enrico Fratesi. the studio is based in Copenhagen.
GIULIO IACCHETTI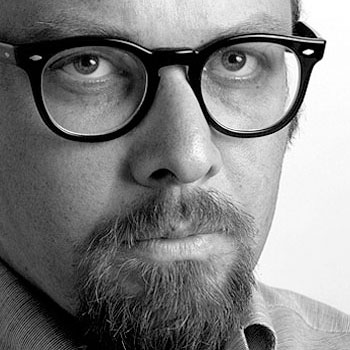 Works in the field of industrial design since 1992 and designs for many brands including Alessi, Danese, Foscarini, Ferrero, Globo, Grom, Lavazza, Moleskine, Panasonic, Pandora Design, Sambonet e Skitsch. He alternates this activity with teaching at many universities and schools of design in Italy and abroad. The distinctive characteristics of his work are research and definition of new object typologies, like the Moscardino, the multiuse biodegradable utensil for which, in 2001, together with Matteo Ragni, he has been awarded with Compasso d'Oro; Moscardino has now part of the permanent design collection of MoMA New York. The concept and coordination of the group project Eureka Coop, for Coop Italia, brought design into the major retailing circuit and focused on the new generation of Italian designers.
In 2009 this project won the Premio dei Premi for the innovation bestowed by the President of the Italian Republic.
In May 2009 the Milan Triennale held a solo show of his work entitled "Giulio Iacchetti. Disobedient Objects".
LUCA NICHETTO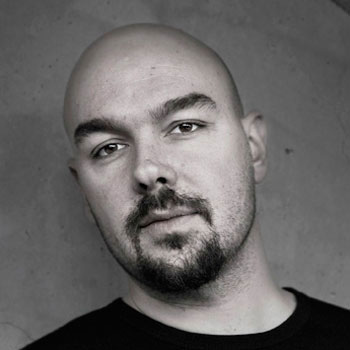 Luca Nichetto was born in Venice in 1976, where he studied at the Art Institute. Afterwards he attended the IUAV, the University Institute of Architecture of Venice, where he graduated in Industrial Design. He began his business career in 1999 by designing his first products made of Murano glass for Salviati. In the same year he began his cooperation with Foscarini: besides designing products, he also worked for them as a consultant for new material research and product development (2001-2003). In 2006, he founded his own agency, Nichetto&Partners, which deals both with Industrial Design and Design Consultant. He has received many international prizes, among which the Gran Design Award 2008, the Chicago Atheneum Museum of Architecture Good Design Award 2008, the IF Product Design Award 2008 and the Elle Decoration
International Design Awards 2009 (EDIDA) as Designer of the Year in the Young Designer Talent section.
He has held workshops in various Italian and international universities and he has taken part in exhibitions in Europe, in the United States and Japan. Today, Luca Nichetto works for various international companies, such as, Bosa, Casamania, Ceramiche Refin, Emmegi, Established & Sons, Fornasarig, Foscarini, Fratelli Guzzini, Gallotti & Radice, Italesse, King's, Kristalia, Mabeo, Moroso, Offecct, Ogeborg, Salviati, Skitsch, Skultuna,Tacchini, Venini.
CREATIVE LAB +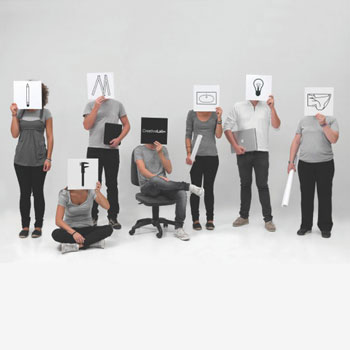 In 2010 has seen Creative Lab + get underway. This melting pot for liberal interpretation plays host to designers from the outside who are willing to experiment by designing products that are the result of formal as well as substantial research. "Creative Lab + is a proper design laboratory equipped with sophisticated systems, including a cutting edge prototyper which can quickly make products that ride the contemporary wave and communicate the simplicity much valued by GLOBO".
Evolution of taste and ongoing research into new ways of living and interpreting bathrooms: this is why GLOBO's Creative Lab + has assumed the real role of centre for research and development of new solutions, making it new and unique of its kind.
CERAMICA GLOBO analyses the changes underway in the habits, taste, lifestyle and the very concept of the home. It creates "lasting" trends and designs simple solutions because it knows how to predict the desires of the individual and the needs of the market. The philosophy of CERAMICA GLOBO is encompassed in a vision: offering the majority of people the option to have an attractive bathroom furnished with functional elements whilst satisfying two fundamental market requirements. The first involves providing increasingly ecological solutions as a tangible response to the increasing call for them from consumers; the second involves gradually reducing the impact the production cycle has on the surrounding area, reinforcing its commitment against a backdrop of global activity that demonstrates awareness and a responsible attitude. Creative Lab + is therefore the heart of the GLOBO product, the place in which tradition and passion for the product meet most, along with the ability to experiment and innovate creatively, not least for the benefit of our end customers