Saving water with 4/2,6L draining
Saving water with 4/2,6L draining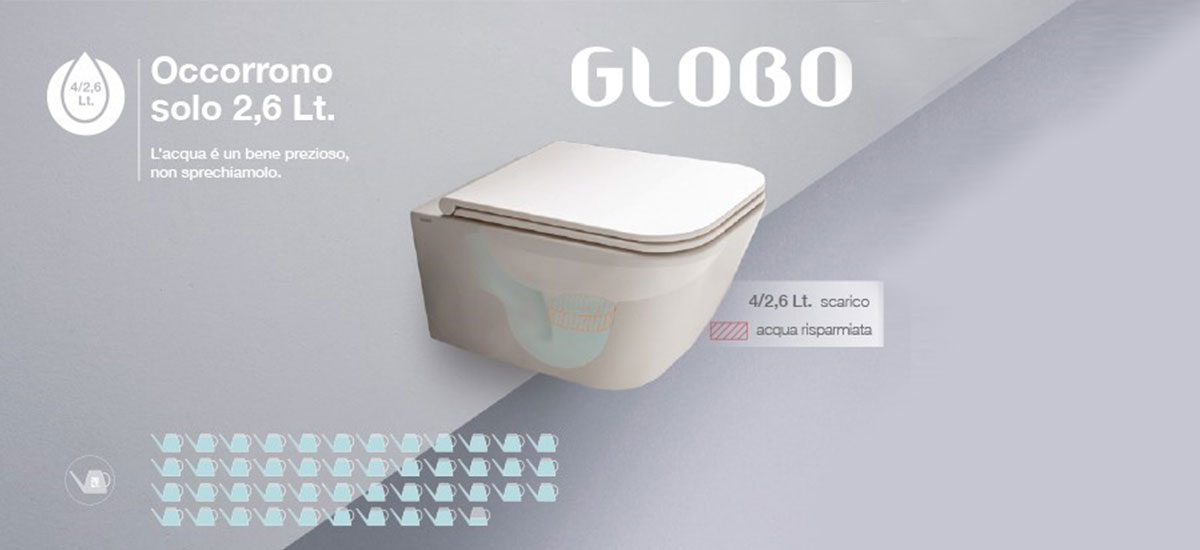 Preserving such a precious good for our planet like the water lies at our heart.
That is why our products are developed today looking at the future.
Suppliers of forefront discharge mechanisms, with constant focus on this topic, have lately been proposing specific disposals, the so called "dual-flush" mechanisms, characterized by a double activation push button: one draining the entire shell capacity (generally 6l) while the other, a bit smaller, empting just a smaller part (generally 3,5l). Nowadays innovation is represented by a maximum saving dual-flush, draining with only 4l (maximum) and 2,6l (minimum).
OUR WHOLE WC RANGE HAS BEEN DEVELOPED ACCORDING TO A 4/2,6L DRAINING: a new improved draining capacity matching with these new peculiar discharging cisterns.